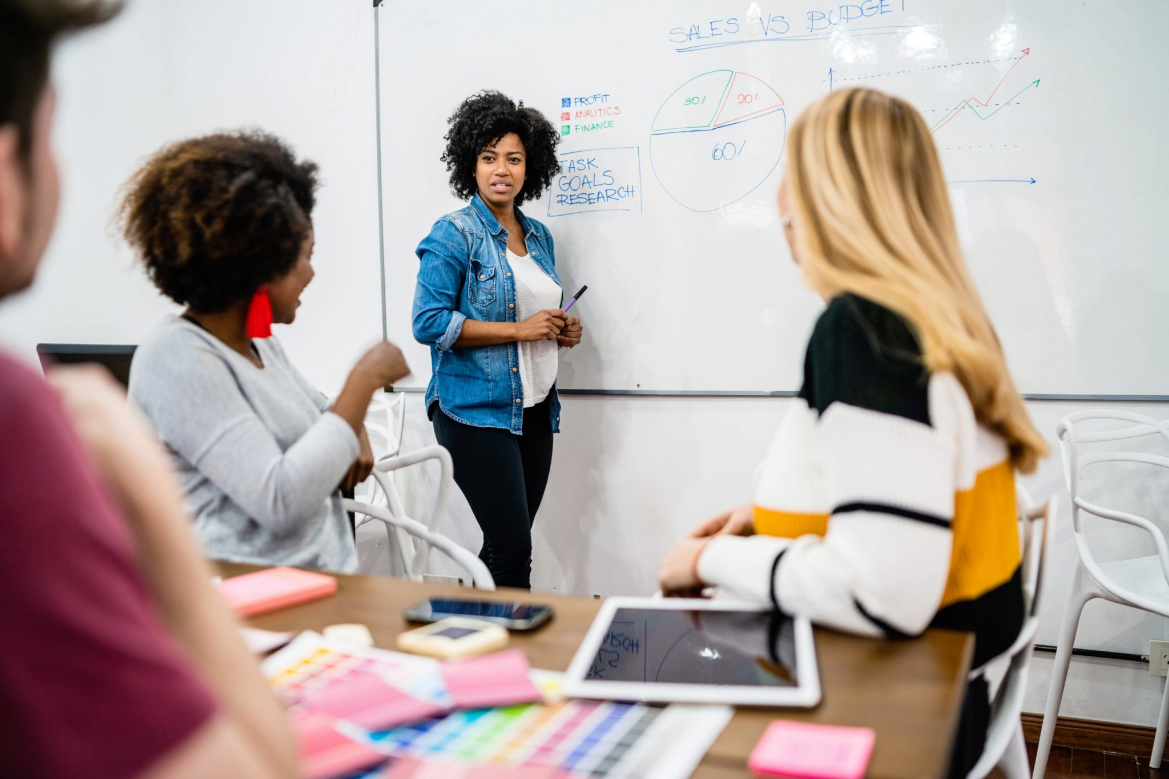 Introduction
When ARC originally decided to build a pan regional connectivity platform back in mid 2019, the world was a very different place. Ninety percent of business was conducted face to face in the office. Whether meeting with other departments, or with customers and suppliers, physical travel was the default solution to engaging.  In some circles, vendors who did not physically travel to your premises were considered lazy or disrespectful.
Then in December 2019 we started to hear reports of a new and virulent virus beginning to spread and the term "pandemic" was heard referring to potential contamination across the world.
By the end of the first quarter of 2020, the world had changed irrevocably, in a way that had not been widely foreseen. Many countries had already invoked national "lockdown" policies, to the extent that by April it was reported that daily global CO2 emissions had dropped by 17-20%, half of which as a direct result of reductions in surface transport.
It was during the following 18 months that ARC had to design, source and deliver a platform and a network infrastructure that could not only be sourced and delivered during the height of the pandemic, but that would support a very different global environment once the pandemic had abated.
Challenges introduced by Covid-19
Despite the challenges of a global pandemic the vision remained unchanged; build a network to meet the challenges faced by business customers when doing business in the Middle East. ARC's positioning was to build a network between the most populated datacentres in the region that would scale to provide terabits of capacity between those datacentres in the future. ARC service would need to flexible and scalable and support bandwidth requirements form 1 mbs up to 100s of gigabits, not just between customer racks in those datacentres but to Internet Exchanges and Cloud Service Providers  and to the local loop for customers wishing to connect to off-net locations. The solution would be designed specifically with automation in mind, to allow the orchestration of services to be fully automated and to ultimately support customer self service across the ARC infrastructure. This network would support the technologies of the future, rather than pandering to legacy requirements and should be deliverable with the minimum of human interaction.
Vendor selection
Historically, the first step of engaging with vendors to find the right partner for a new business opportunity is to attend trade shows, meet prospective vendors face to face, see and touch equipment and systems. During 2020, none of this was possible. There were no trade shows, there were very few vendors prepared to travel, and ARC offices were closed for much of the year.
Consequently, all  vendor meetings happened virtually. New tools were required to assess the resources, the commitment and the reliability of those vendors.  The size of their office, the quality of the coffee in the office and the scale and size of the physical Lab all became irrelevant.
What really mattered in 2020 was a vendor's commitment to a customer that they had never physically met, an ability to communicate a concept or a technology over a virtual presentation / demonstration and increasingly the ability to source and ship equipment and source local resources to install and commission it.
Following an extended procurement exercise, ARC selected an MPLS core network from Nokia. The engagement was direct with Nokia, reducing the cost that needed to be passed on to resellers, and the level of engagement was second to none. The one sacrifice that a direct relationship with Nokia gave us was the nature of their operation in the GCC meaning that ARC had to handle customs clearance for all equipment entering the GCC.
Working from home
The ARC  leadership team met daily over video conference. It became apparent to ARC as to others that robust reliable internet at home was no longer a luxury, but an essential. It also became apparent that such huge demand on residential broadband which is typically oversubscribed left many ISPs unable to meet the new customer needs. Whilst the leadership team in Dubai were thankfully spared this challenge, those in some parts of Europe and elsewhere in the Middle East and Asia found that their broadband services were not adequate until the ISPs eventually augmented their capacity to meet the demand.
Network design and collaboration
One of our biggest challenges throughout 2021 was the ability to work collaboratively on the network architecture, the connectivity and the configuration of our infrastructure. Thankfully as a small team, those challenges were not insurmountable but as the team has grown, and the area of responsibilities has narrowed for each individual, those challenges increased exponentially. New ways of working and communicating were introduced as a response to the challenges, such as the use of virtual whiteboards for collaboration, desk top sharing for training and document development and importantly the secure extension of the Control & Management Network to remote locations for home based support of the network. With minimal local support, ARC can now monitor, maintain, provision, test and troubleshoot extensively from several  locations in the GCC as well as utlising resources in Europe and further afield in Asia …. Thankfully these issues are somewhat addressed by the lifting of restrictions and the subsequent ability to meet again in person, but our model remains one where virtual interactions minimise overhead and cost..
Deployment
The main challenge for the technology team during 2021 was network deployment during the pandemic. Rules for the datacentres that we were deploying infrastructure to were changing on a weekly basis, requiring PCR testing and / or proof of vaccination (including specific vaccine approvals in some cases). Corporate, government and international restrictions created a fluid environment that impacted everything from the factories in Mexico to the air freight and customs clearance, to the availability of our own staff and those of our partners from Nokia and the datacentres and carriers who supply us. Thankfully with a strong traditional Project Management methodology, daily engagement and weekly virtual meetings with our partners we were able to deliver Phase 1 of the ARC  regional footprinton time and to schedule.
This does not mean however that the pandemic did not impact on us. To this day, despite being less than 400km from our office, no ARC employee have physically seen or touched the equipment deployed in Oman. It has been handled exclusively by partners. Thankfully because of webcam technology, a sophisticated management network, and detailed and precise low level design documentation, the ARC operations team can talk precisely and confidently to the "remote hands" support teams, knowing exactly how the platform is deployed and what components sit where in the racks.
ARC finalised on Layer 2/Layer3 solution utilising MPLS Segment Routing as the transport mechanism for delivering MEF compliant Ethernet services to our customers. Customer ports are exclusively Ethernet over single mode optical connections to provide the most cost effective and flexible solution to our customers. The platform is massively scalable with core nodes in 4 locations supporting up to 10 Terrabits of capacity on day1 with a flat Leaf & Spine Architecture that can see that capacity doubled or quadrupled without any change in Architecture. The network Architecture is standards based and open allowing the introduction of other vendor technologies but for now is delivered exclusively over the Nokia IXR routing platform.
The Benefits of Leaf and Spine
The leaf and spine (as opposed to a traditional edge / core / supercore model) is based on a clos network, offering a nonblocking architecture to allow any to any connectivity between ports on the leaf (or access) devices. It has the advantage that it is very scalable with only two layers of hierarchy. Given the low cost of merchant silicon and the simple routing functions of MPLS SR, it was felt that this platform would give ARC the lowest cost and highest capacity architecture.
Benefits of Ethernet services
By building a network of ethernet based services, ARC  aim to provide a platform that integrates easily with other leaders in the field who are also building intelligent networks of the future. By delivering a standards based, MEF compliant infrastructure with an orchestration capability that aligns to industry standards such as MEF 3.0 LSO Sonata, ARC anticipate becoming the GCC extension of those international carriers who struggle through lack of local knowledge, relationships, and local resources to acquire their own presence in the region.
The Future
With the first nodes established Dubai and Fujairah in UAE, Manama in Bahrain and Muscat in Oman, ARC is currently extending into Karachi in Pakistan, Jeddah in Saudi Arabia, Tel Aviv in Israel and Doha in Qatar. These extensions to the network will offer services identical to those offered in the core sites and will have the same scalable architecture allowing  ethernet services and virtual cross connections between each other as well as the core nodes already deployed. As ARC expands the deployment to more and more datacentres, and create NNIs with more and more local and global carriers, ARC is positioned well to deliver our automated orchestration not only across our own infrastructure but with sophisticated NNIs to those of our global partners.